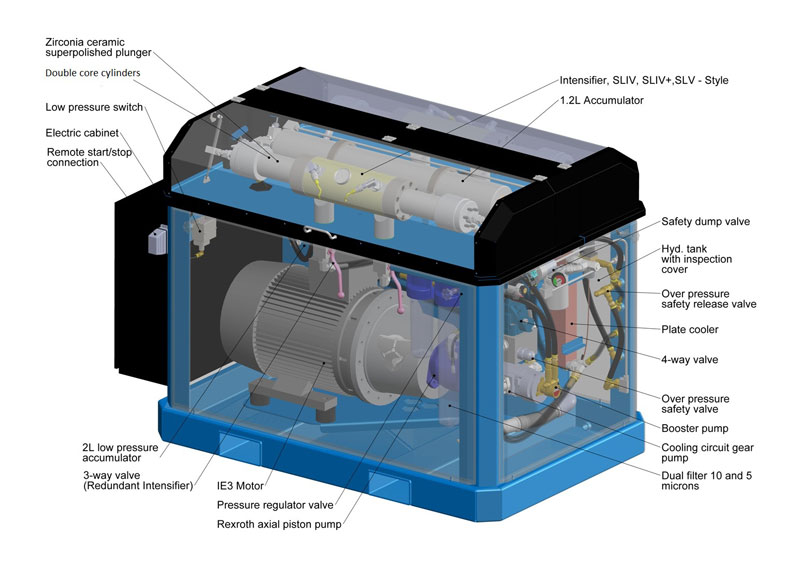 Proline Pump
The Proline model includes a series of waterjet high pressure pumps ranging from 30 to 100 hp and can be customized with SL IV, SL IV+, SL V, or SL V+ intensifier. The Proline Series is based on industry standard, especially for waterjet cutting .
components such as Siemens soft start, Siemens PLC, and an operator panel from Siemens.
Further, Proline offers complete interchange ability with the KMT product range.
Main Benefits:
80% energy savings in idle mode compared to a standard pump
50% Average energy savings (Normal operation of pump)
Lower noise level. 50 hp Proline pump with Sytronix: 61dB in idle mode 71 dB in 75% load and 73 dB in 100% load (Standard pump 90 dB)
Longer life due to lower average motor speed
50% less cooling demand (Normal operation of pump)