BFT Ecotron (50hp, 4150bar)
ECOTRON® is available in the power classes 11 kW to 45 kW. The operating pressure of 4,000 bar is the perfect balance between long maintenance intervals and high cutting speed. ECOTRON® is our basic model with flow rates between 1.2 and 4.3 l per minute and an operating pressure of 4,000 bar.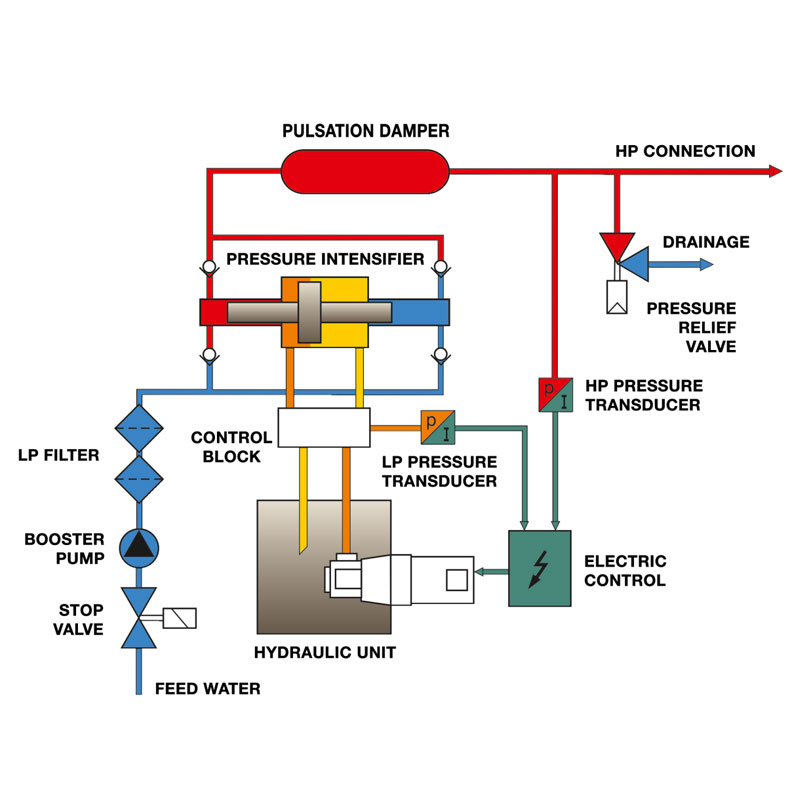 ECOTRON®40.11/15/18.5/22/30/37/45
Drive power:11-45kw
Operating pressure:4,000bar
Output:1.2-4.3L/min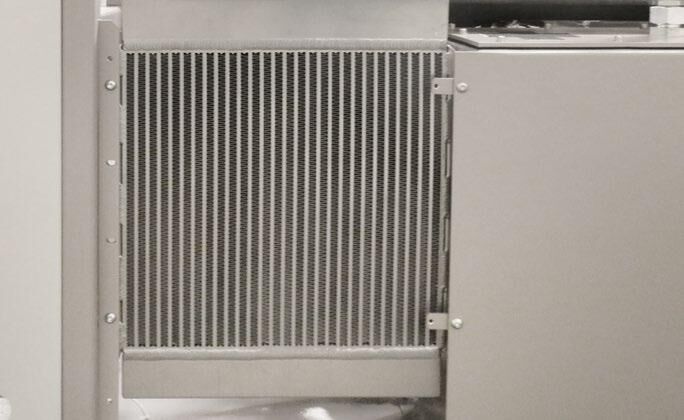 Equipped as standard with an oil/air cooler, ECOTRON® saves not only money but also spares the environment. The cooler is installed in an oil catch pan which is not just one prerequisite for the CE marking but also environmentally friendly in case of leaks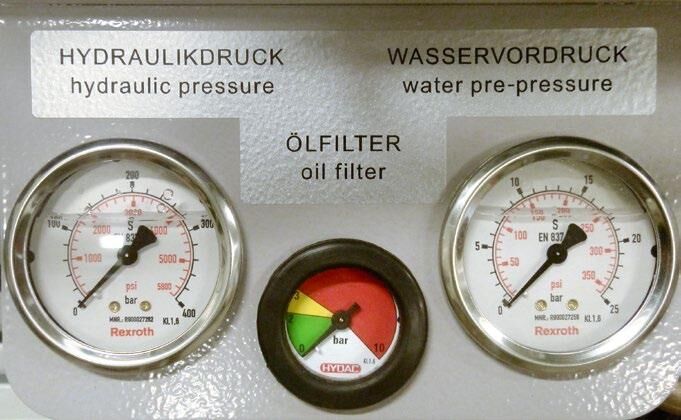 Ease of servicing is ensured by a clearly visible pressure gauge in the front pump area as well as a safety valve and high-pressure intensifier at working height. The oil tank is made of aluminium: rust doesn't stand a chance.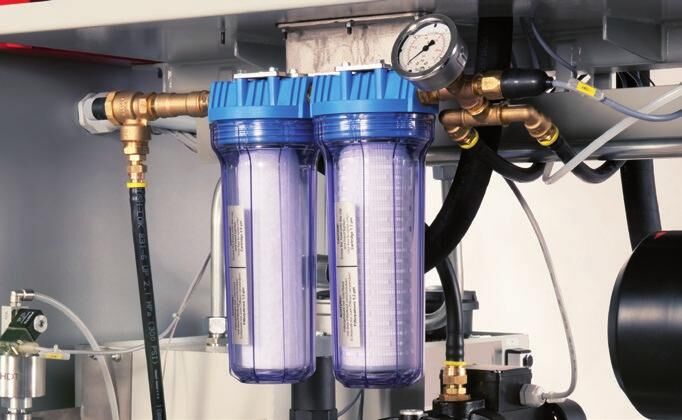 Dual filter units keep foreign matter away from the pressure intensifier and prevent damage.

Stepless pressure adjustment is provided by the proportioning valve installed as standard. The regular features also include processing of the on/off signal of the waterjet valve in the pump. This prevents pressure peaks in the entire high pressure system during the closing of the cutting head. More information is provided in the downloadable presentation.
The large-volume pulsation damper with 1.6 l lessens pressure variations to a minimum of 140 bar and thus ensures good cuts and little wear on high-pressure pipes and components.
The ECOTRON® high-pressure intensifier:

THE ECOTRON® CONTROL
Touch screen for easy operation
Control with the machine controller of the waterjet cutting system easily realised
Many languages available
Operational states visible
Operating data memory