Anti Collision Device
The invention relates to an anti-collision device for a water jet cutting head. The invention allows the water jet cutting of two- and three-dimensional planes of different materials together with the detection of collisions with unforeseen obstacles on horizontal working planes having spatial coordinates XYZ.
Anti-collision device for a water jet cutting machine, according to the invention, has a sensory circuit with several elements arranged on the nozzle of the cnc water jet head or mounted on the probe module.
In the event that a collision occurs between the water jet machine cutting head and an obstruction or work piece, said circuit prevents damage or destruction of the waterjet head and / or focalizer.
Said collision detection sensor is coupled to the apparatus and configured to provide a signal in the event that the approach of the tool to the cutting part will provide an alarm and stops the waterjet cutter.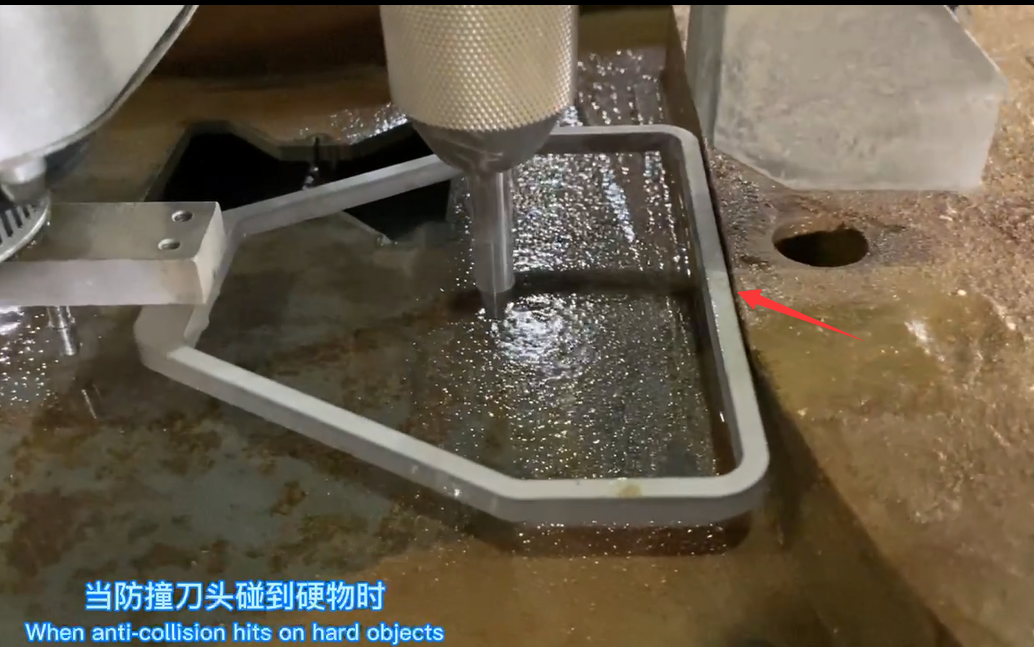 When the anti-collision system hits on hard objects during operation,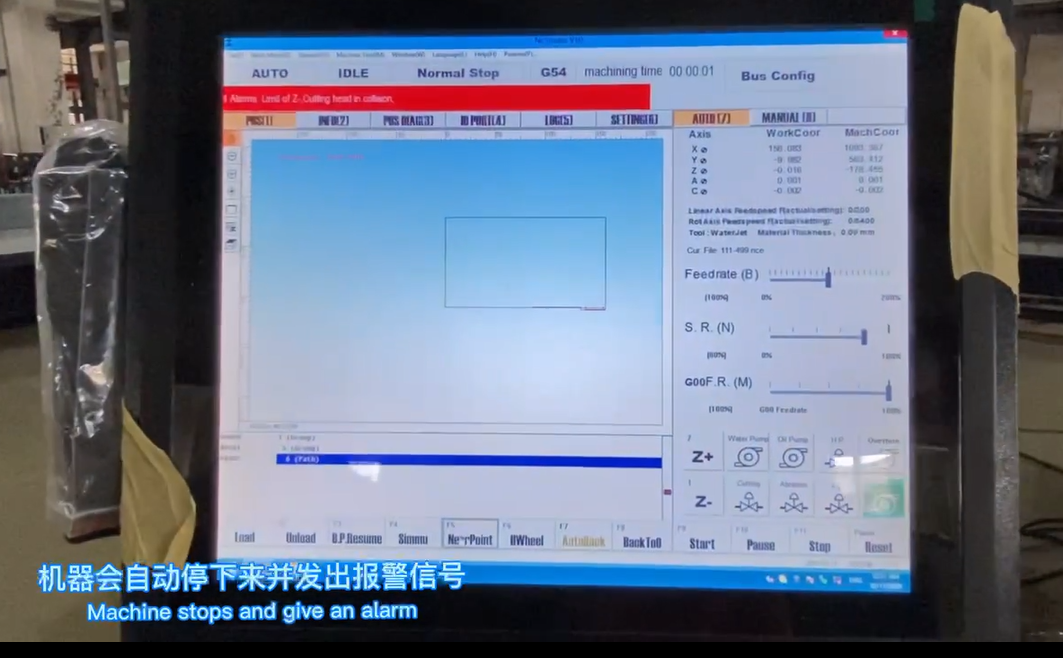 waterjet machine will immediately stop and gives an alarm on the software
please take a look below video for more information: