3X
3X CNC Water jet cutting table
TEENKING has two options of 3X waterjet cutting machine structure:
1. Gantry(bridge) type water jet cutting machine:
Cross beam(X axis) running on two side beams(Y axis), presenting more stable and durable moving motion, last longer in maintain high accuracy.
2. Cantiliver (flyarm)type water jet machine.
Cross beam(X axis) running on one side beam(Y axis), presenting more flexible load/unloading work, flexible moving motion, but shorter in maintain high accuracy.
X axis is specially designed with strengthening rib, it greatly improve the strength of structure, can carry more heavier Z axis and 3D head with less deformation in straightness of X axis.
the cutting head move from end to middle of 4m of X beam, the value of sagging is less than 0.1mm.
The water capture is separate from the movement mechanism structure, each does not affect to each other.
Water capture of water jet cutting machine can be deformation by force from full filled water and abrasive, and thermal extension after few hours of cutting, so these factors shouldn't effect to the accuracy of cutting, they should be separated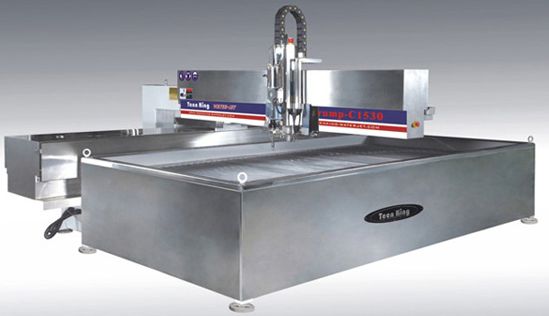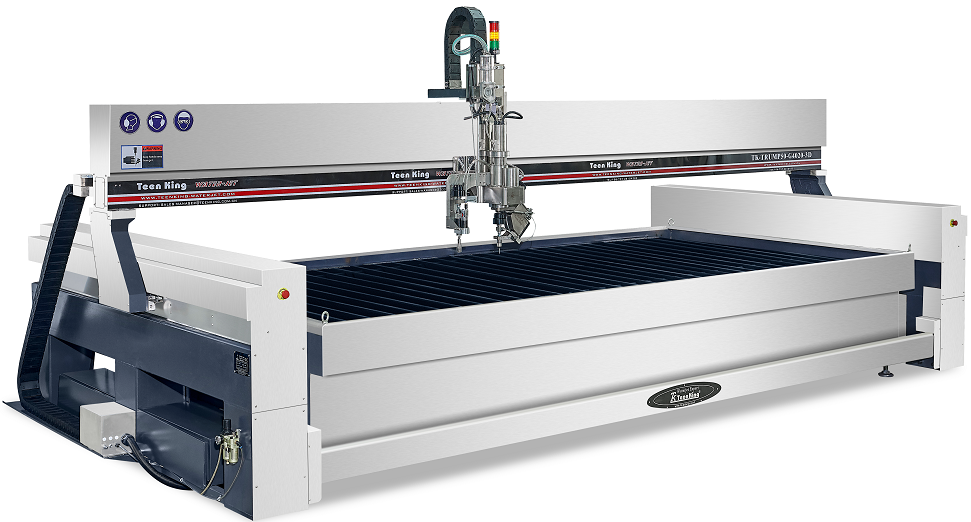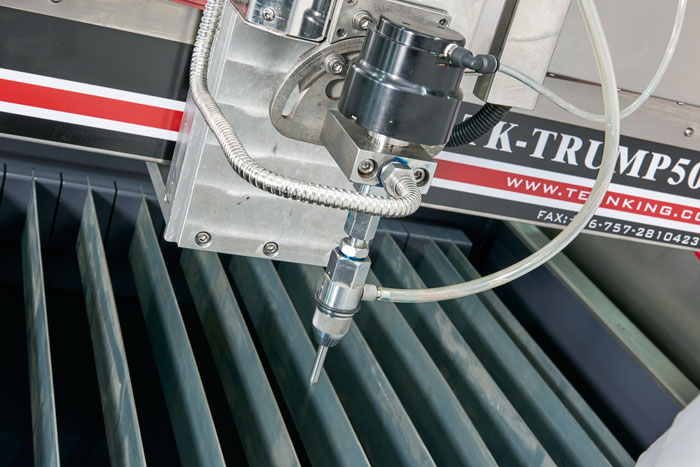 PRODUCT DETAILS:
machine equipped with absolute value servo motion control system, accuracy is highly support by tbi/hiwin/roust ballscrew and linear guide or gudel/k.h rack and pinion.
Detail Informations:
Machine frame:
Separate X,Y beam from water capture
Partly stainless steel covered.
Annealed & high frequency vibration aging treatment processed
Termly-Lubricating
Water capture:
Separate from X,Y beam, avoid resonance & thermal expansion.
Adjustable drain level
Replaceable grids
Max load capacity: 500kg/M2

Product Details:





Cutting Samples: